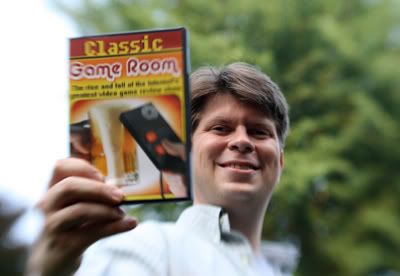 The key to being a successful blogger is to update your blog frequently to keep readers coming back frequently. Which means I'm a pretty lousy blogger. I can barely keep up with one post a month this summer. I'm hoping to change the layout of my blog to seperate it into sections for photographs, film pictures and interview updates. This will hopefully give it a cleaner look and organize it by subject matter.
Let's get the current film news out of the way first.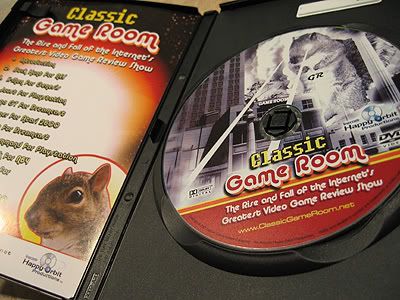 Classic Game Room: The Rise and Fall of the Internet's Greatest Video Game Review Show is coming to DVD on August 28th. A few of the press copies came and went, reviewer response has been good and I've been doing a few interviews for the film. More interviews are lined up and I will post them as they are published.
I will make a list of all interviews for Classic Game Room and my other documentaries this week. I've recently done a few Internet radio programs and those can be listened to anywhere, anytime from PC Talk Radio, ReelTalkReviews.com and Calling All Pets.
I was interviewed by one of my favorite websites, Sega-16.com, a few weeks ago. I'm looking forward to linking to it when it is posted.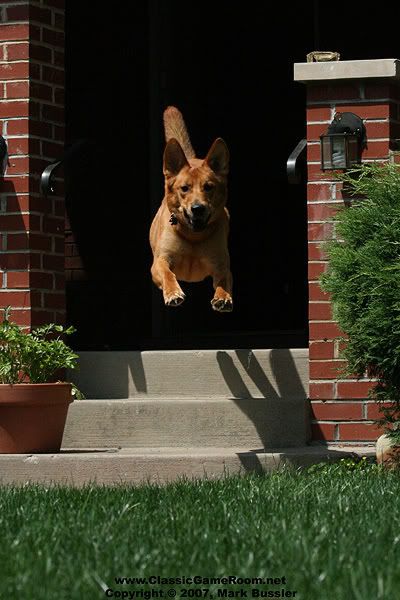 Above is a great shot of our dog, Stella, launching herself off of our patio in my direction. She loves to take flying leaps into the yard and covers about 8 feet soaring in the air. Which for a dog her size is very fun to watch.
Westinghouse
is my next HD documentary film about George Westinghouse, his battle with Thomas Edison and the Westinghouse legacy. I have been working on it since January and it is nearing final editing now. The Website just went live and can be viewed at
www.WestinghouseFilm.com
I will start to post production photos over the next few weeks once I create my new site layout. It is getting to be confusing reading about classic video games, Westinghouse, Gettysburg and Stella in the same post.....
Westinghouse
will most likely be released on DVD in spring of 2008. There has even been some discussion of a high definition release, possibly
blu-ray
. But nothing concrete. I'd like to see it released in HD if I have it my way. The archival footage and prints in the film are absolutely stunning and look best in HD.
The picture below was taken with a Canon Digital Rebel XTi w/ the 300mm zoom lens. You can see Stella's Chow Chow blue patches on her tongue. She's a Chow/German Shepherd mix.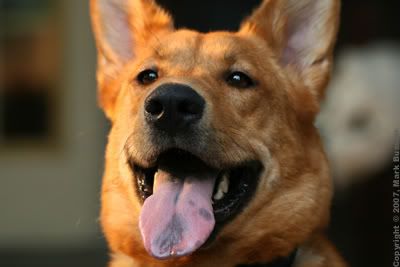 So keep an eye out for exciting new changes to my blog and the list of promotional events for
Classic Game Room
,
Johnstown Flood
,
Expo: Magic of the White City
and
Horses of Gettysburg
. I will also have a section devoted to my photography and whatever other random nonsense I feel like writing about.
I vow to work harder not to be such a lousy blogger.