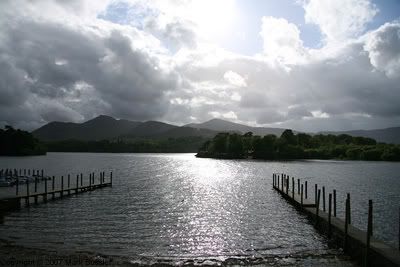 Here it is in July and I'm still writing the update of my two weeks in the U.K. from back in May.
Visiting the U.K. is just similar enough to be familiar and just different enough to be different from the USA. For one thing, I can't think of any place in the states that looks or feels quite like the Lake District.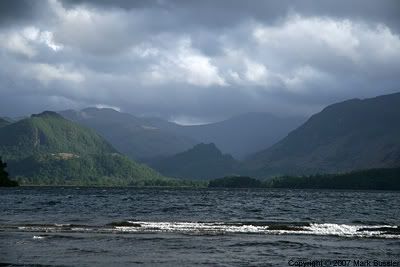 We were standing at the edge of Derwentwater Lake, at Keswick, when taking this photo. Day 8 of our trip was a long day. Total travel time from Stirling to Keswick: 6 hours. Total cost of 2 beers in Edinburgh train station: $20. Good beers though. We had to ride a bus for a while as tracks were under construction. Boo.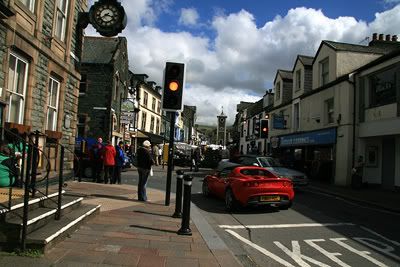 Keswick (pictured above) was a beautiful, quaint town on the edge of Derwentwater. This was probably our favorite town of this trip. I love any place where we go to a pub and look down only to see a dog at our feet. And the people were very friendly and happy to talk about dogs or beer or whatever. Great town.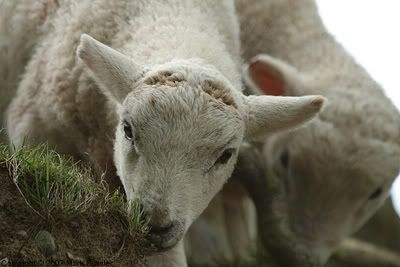 Keswick and the Lake District are full of rolling hills, rocky crags and sheep farms. As the weather was perfect for our entire visit this made for a few days of fantastic photography and walking. My wife loves sheep so she was in wool heaven.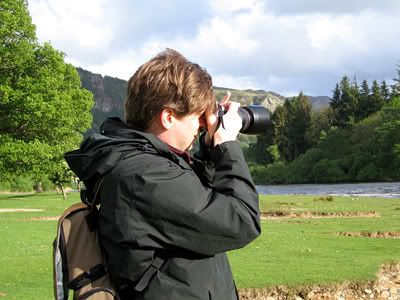 Our first day in the Lake District was spent walking around Keswick and Derwentwater. There's no shortage of relaxed, well stocked pubs in Keswick with good beer on tap. And dogs, did I mention there were dogs everywhere? We missed our dog, Stella.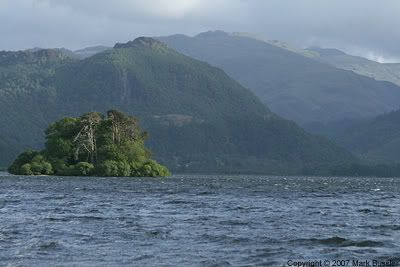 We liked the lake though.