The first two days of our U.K. trip with no sleep combined to make one day. One very, very long day. We woke up in the morning and headed off to the Pittsburgh airport where we boarded our Southwest airlines flight to Philadelphia!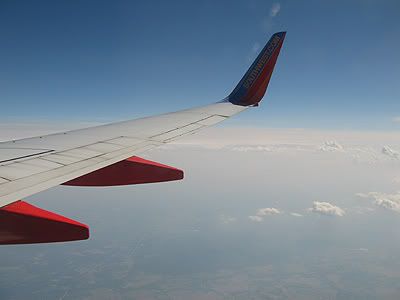 Generally I don't say anything negative on my blog. I tend to follow the rule that if you don't have anything nice to say, don't say anything at all. So I won't say a thing about the Philadelphia airport.
Kudos to Southwest for being a great airline. Even on the relatively short flight from Pittsburgh to Philly they make it enjoyable with friendly staff and pilots who tell jokes.
After a short layover in the town of fantastic cheesesteaks (although you can't get any of the good ones at the airport!) we boarded our British Airways flight to Heathrow in England.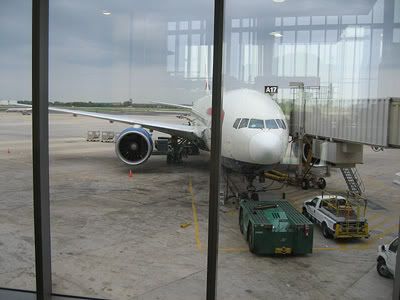 BA has also proved to be a great airline with good customer service. Typically I can't stand long flights. This time I was armed with my iPod, a few episodes of Star Trek, some g&t's and the little airplane map thingy on the screen. I like this feature because it seems like the video game airplane can make it over the ocean safely. And it did!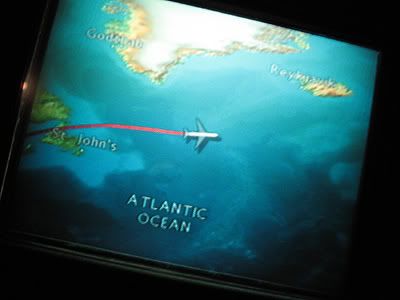 Fly airplane, fly! If I will it hard enough, it goes where I want it to.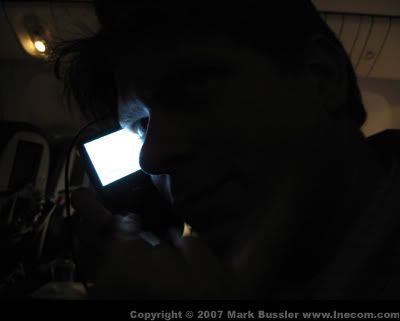 The new iPod has enough
Futurama
,
Star Trek
and
Brisco County Jr.
installed on it to keep me entertained for hours. I found some software online from Cucusoft and ripped my DVDs to it (DVD to iPod converter).
After landing in Heathrow and standing in the immigration line until the end of time we caught a train to York. I didn't sleep a wink on the plane of course (couldn't take my eye off the screen with the animated airplane) so I tried to catch a few z's on train.
Upon arriving at York, completely exhausted and begging to take a nap, my wife (who is tougher than I am) dragged me out and forced me to go have fun. I solved this problem of no sleep by going to my favorite pub in York,
The King's Arms
, for a few well deserved
Samuel Smith
bitters. We caught a meal after that and enjoyed the rest of the day walking the walls and taking in York.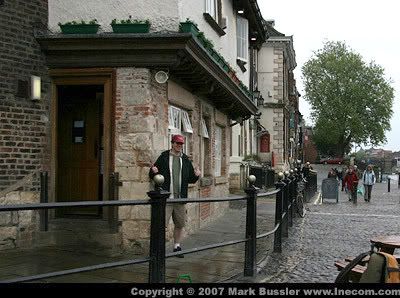 The King's Arms in York is known as the "Pub that Floods". It has flooded many times in the past few decades and is made of solid rock for the most part. They have no carpets (wisely) and a beautiful bar. I'll post more pictures of it on day 3.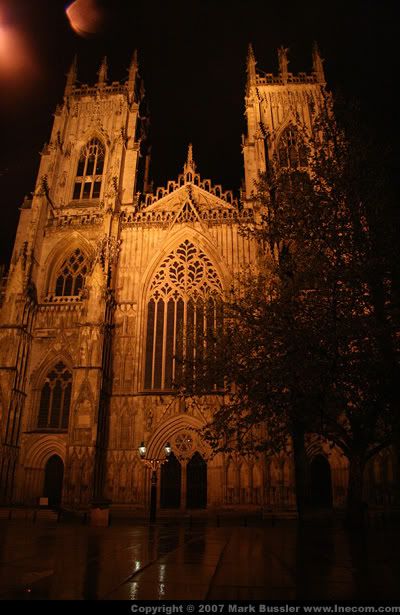 Pictured above is Yorkminster Cathedral. York is a beautiful city with so much to see. Yorkminster Cathedral is simply amazing and these pictures hardly do it justice. It is very old and it is very big. We don't have these kind of things in the States.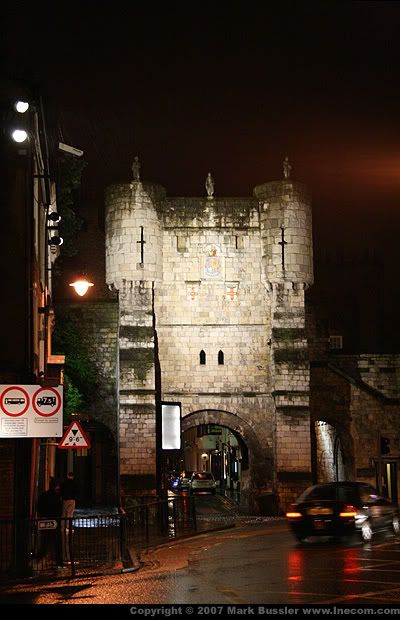 To end the day we picked another pub at random to grab a beer.
End day 1&2!