I've been working on a new documentary today. No, not a Civil War or World War 1 documentary, but a documentary on my cancelled video game review show,
THE GAME ROOM
.
The working title of the new film is
Classic Game Room - The Rise and Fall of the Internet's Greatest Video Game Review Show
.

It was a great show, and oddly enough its actually a really interesting story on how we went from that to producing documentary films.
We started the show in late 1999 on the Internet and it ran until October 2000. These were the days
way
before YouTube. We reviewed new and classic games, everything from the Playstation to the Atari 2600. Including such classics as The Empire Strikes Back, Bionic Commando, Contra and Xevious.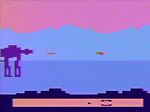 I just wanted to let everyone know that the DVD is in production and keeps the spirit of
The Game Room
alive. And that's all I have the time for today.