Filming was completed today for
Classic Game Room: The Rise and Fall of the Internet's Greatest Video Game Review Show
. My new documentary film is about the rise and fall (hence the title) of the video game review show that I co-hosted in 1999 and 2000. By the way, I am sitting on the little hill where we filmed
Duck Hunt/People Hunt
for the NES and
X-Men
for the Sega Genesis.
Me pondering life, Game Room and wonderfulness on "Duck Hunt Hill".... We filmed a lengthy interview today about my recollections on the 75 episode series, production details and how it eventually came to a sudden end (along with the rest of its website company, FromUSAlive.com). Ironically I started my career with
Game Room
and now primarily make historical documentary films.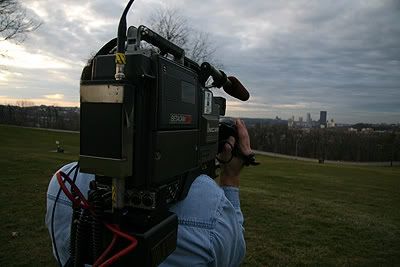 Jay filming the city of Pittsburgh, Pennsylvania from Schenley Park, where we filmed the "sad retrospective" scenes in the film. All of the
Classic Game Room
episodes were filmed in 4x3 video on Betacam SP or DVCpro. I decided to keep a similar format for this doc instead of shooting in HD. There were also budgetary concerns and
Game Room
is no stranger to tight budgets. Our original budgets were $50 per episode, but that's also what made them so good. When you have no money you just have to get creative... by the way, Jay and I are filming in 2 weeks on a new High Def. historical film, more info on that coming soon.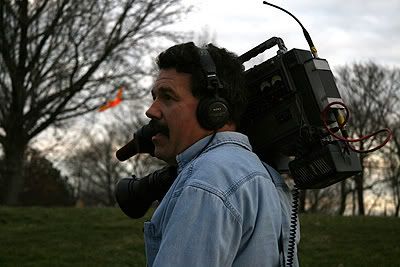 Jay is an excellent director of photography and we have worked together on several of my previous high definition films
Expo: Magic of the White City
,
Horses of Gettysburg
, and
World War 1 - American Legacy
. Even though
Classic Game Room
is very different from the other films, top quality production value is a must.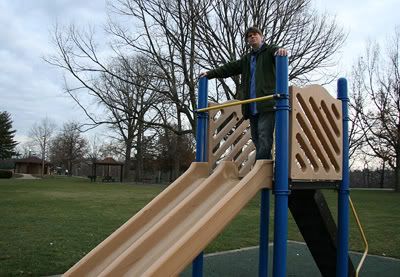 There's nothing quite like a playground slide for a moment of quiet reflection. I slid down it about 6 times and it was fun.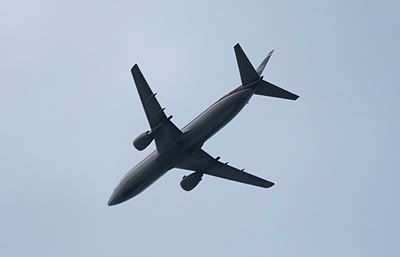 If the people on this plane had looked down they would have seen
Classic Game Room
being filmed! I love my 300mm lens.
More fun with the big 300mm IS lens, downtown Pittsburgh. You may recognize the building on the right from
Dogma
and the pointy topped building on the left from
Inspector Gadget
.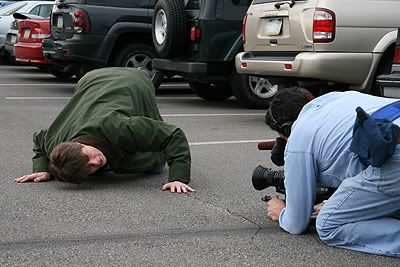 You can still hear the cars from the Sega GT episode! More
Classic Game Room
information to come soon along with DVD packaging and the release date. Stay tuned! The official website will be up soon as well.