News break!
My new documentary film,
Classic Game Room: The Rise and Fall of the Internet's Greatest Video Game Review Show
will be coming out on LASERDISC in 2007.
For those who don't remember
Game Room
, it was an Internet TV Video Game Review Show back in 1999 and 2000 that I co-hosted and co-directed with David Crosson. We produced 75 episodes and were cancelled with the Internet bubble burst. New production filming on the
Classic Game Room
documentary begins on Thursday to tell the story of its dramatic rise and fall and rise again. Expect pictures, packaging and artwork to appear soon.
LASERDISC!?
As a producer and director I'm a very technical guy. I can reason that if a dual layer DVD can hold somewhere around 4 hours of superb video and multiple audio tracks then LASERDISC must be way better because they are so much
bigger
.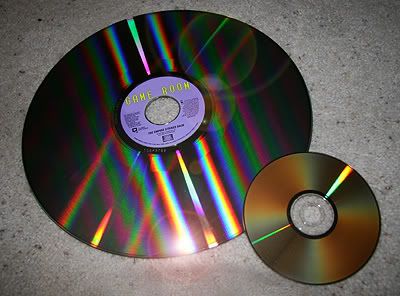 The LASERDISC release of
Classic Game Room
will be better than DVD in many ways. It will cost $59 and come in a monster sized fold out case with big, glossy pictures. This will not fit into your DVD rack, however it'll be right at home with your Van Halen and Duran Duran LP collection.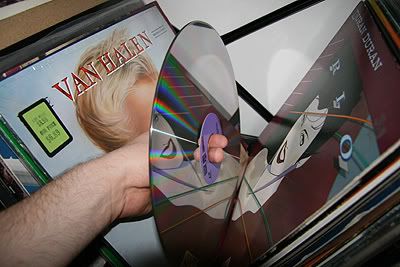 LASERDISC also has other advantages. For instance, when you are enjoying
Classic Game Room
on your LASERDISC player....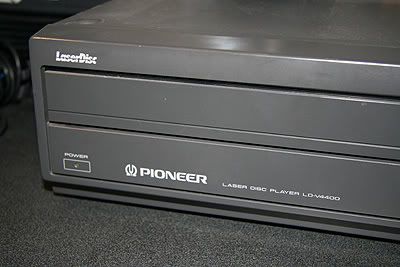 ...you will only need one yellow wire for the video and a red and white wire for the audio. This is much simpler than worrying about all the confusion with DVI, HDMI or Firewire. Less time worrying about technical problems means more time enjoying frosty beverages while watching
Classic Game Room
. And there's no confounded animated menus to waste your time!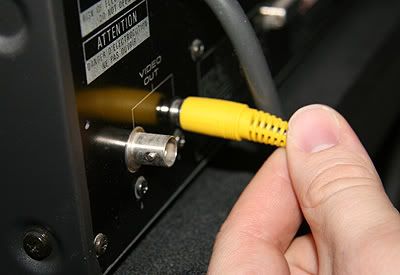 We at
Classic Game Room
are health conscious. The 2-Hour Game Room documentary will come on 2 LASERDISCS in CLV format with 3 sides, so you'll have to get up from your couch and flip the disc twice and also replace it once. This will provide exercise for our viewers who otherwise might just sit on their couch for the full 2 hours. This also avoids the irritating DVD layer change.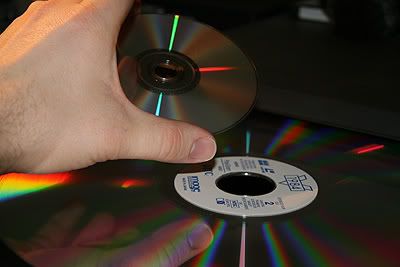 And last but not least, LASERDISCS use freaking laser beams!!! How cool is that!?
We'll look for reviews of
Classic Game Room: The Rise and Fall of the Internet's Greatest Video Game Review Show
on LD format from our boys (& girls) over at
Fulvuedrive-In.com
. I'm sure everyone wants to stop worrying about about whether Blu-Ray or HD-DVD is the format of the future and just enjoy a good movie on LASERDISC or a good game of LASERTAG!
A very special thanks to Nicholas Sheffo at
FulvueDruve-In.com
for the link back to this site & the support and
reviews
. Merci, amigo!!
The
Classic Game Room
episodes that will be on the DVD...er, LASERDISC are:
Duck Hunt
for NES
X-Men
for Sega Genesis
Joust
for Playstation
Sega GT
for Dreamcast
Frogger
for Atari 2600
SeaMan
for Dreamcast
Missile Command
for Playstation
Perfect Dark
for N64
Yar's Revenge
for Atari 2600
Alien
for Atari 2600
A preview is available
HERE
.
In response to a few emails I've already gotten from friends, YES,
Classic Game Room
is coming out on DVD.