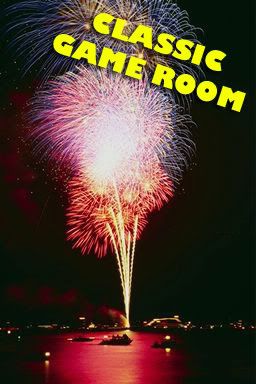 Do you know what day it is? It's
Classic Game Room Release Day
TM (Copyright 2007 Classic Game Room). It's like a national holiday except that the banks are still open. You can now officially buy
Classic Game Room: The Rise and Fall of the Internet's Greatest Video Game Review Show
and add it to your DVD collection.
If you alphabetize your DVD rack it can squeeze right in between
Casablanca
and
Conan the Barbarian
.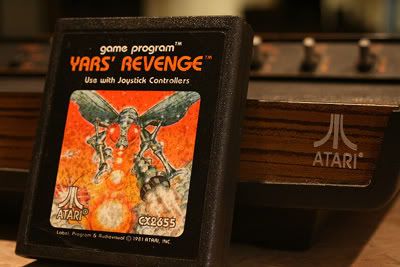 The DVD is available at most online retailers and gamer sites. You can read the reviews and judge for yourself if you'd like it or not. Personally, I think it's entertaining and tells the tale of our Internet video game review show amid the turmoil of the dot-com bust. But then again I've got a bizarre sense of humor. I also enjoy Yars' Revenge.
RADIO INTERVIEW
I was interviewed by Betty Jo Tucker today for her online radio show. You can listen to the show
HERE
.
NEW REVIEWS
A few new reviews of Classic Game Room are seen online!
Old Skool Games reviewTheLogBook.com reviewAdam Hunter's reviewCELEBRATION
I'll post some pictures of my Classic Game Room party online this week. We're bringing in A-list celebrities, a petting zoo and four hundred cases of
Black Label Beer
. It's going to be insane. Or maybe I'm making this up. One thing is for certain, Yars' Revenge will be played.
Pictured above is the car I designed for Forza 2 on the Xbox 360, the
Black Label Beer Lamborghini
. I find this game disturbingly addictive. I'll have more pictures once I take it for a spin in Xbox-land. In the meantime it's back to work... Happy Classic Game Room day everyone!