This past week I have been busy working with the DVCproHD master tapes of the
Westinghouse
documentary. These tapes contain the actual HD master footage that was shot for the film of the Westinghouse monument in Schenley Park, the George Westinghouse Museum collections, scenery and interviews.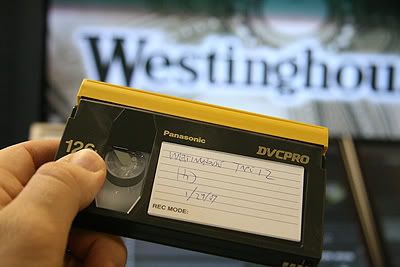 The tapes are then fed into the editing system with this Panasonic AJ-HD1200A DVCproHD deck through an SDI cable. All in all it looks fantastic. I'm biased of course, but I know that everyone involved did a great job and it looks solid.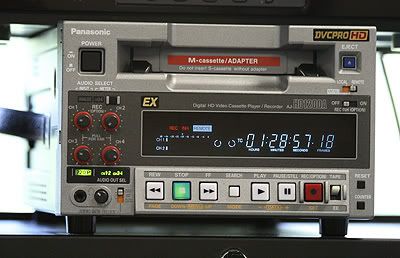 Next week I'll have a Sony HDcam deck in here to capture the high definition footage of Westinghouse industrial films, Westinghouse at the 1964 World's Fair and many other exciting Westinghouse related productions transferred from the 16mm film prints.
The
Westinghouse
DVD is already available for pre-order on Amazon.com
HERE
.
The pending
Westinghouse
Blu-Ray release is also available on Amazon.com
HERE
. I'll keep everyone posted of new information as it comes. In the meantime, with release dates pending, I guess I'd better finish this thing....