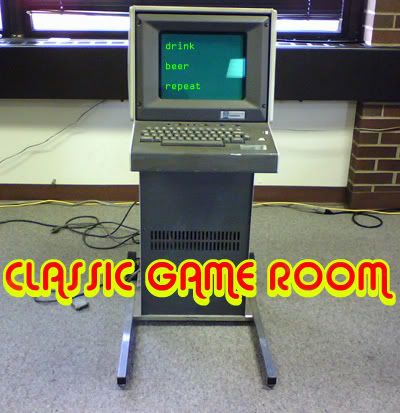 The first review of Classic Game Room is in! And it's good! Thank you to Betty Jo Tucker over at ReelTalkReviews.com for taking the time to watch the film and for writing a positive review.
Read it here
. Then make sure you all click the 5 star rating and tell your friends. These aren't the droids you're looking for.
Thank you again, Betty Jo, for being a strong supporter of independent films. She's reviewed my films for the past several years now and will even be interviewing me on her Internet radio show on August 28th at 4pm Eastern Time. The website for her blogtalk radio program is
HERE
.
For those who don't know,
Classic Game Room
is a comedy documentary about the rise and fall of the turn of the century Internet television show,
THE GAME ROOM
. If you like classic video games, Atari, Sega Genesis, NES and enjoy frothy, hoppy beverages (aka beer), then you may very well enjoy
Classic Game Room.
Cheers.
DVD will be released on August 28th. You can
buy it here
.