Good news for Game Room fans (and all video game fans).
Classic Game Room: The Rise and Fall of the Internet's Greatest Video Game Review Show
is nearly complete! The entire film is cut together, mixed, polished and ready to be viewed. I'm fine tuning the details at the moment.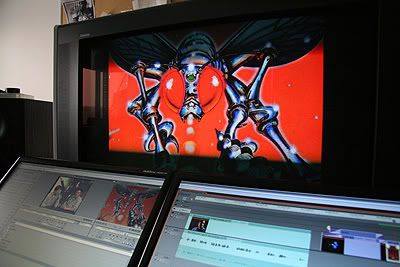 Holy crap, its
Yars' Revenge
!! That's right, the long, lost Game Room review of Yars' Revenge is in full effect on the DVD. Its a very entertaining episode thanks to the animated scene at the beginning of the film which for the first time gives a close up look at the Yars' enemy... THE QUOTILE. I'll post a very rare shot of the Quotile here.... they seldom come out during the daylight hours unless there's a Headbanger's Ball marathon or Lita Ford concert. Their mortal enemy is the Yar!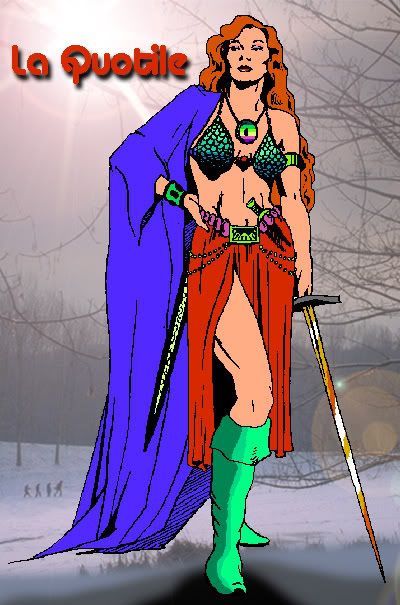 Saucy! The comic book that Yars' Revenge came with was called the
Quotile Ultimatum
and provided me ammunition to create an awesome Classic Game Room episode. You can read the full comic book
here
... but what this comic book fails to show you is how devious and cunning the Quotile really are... And how the Yar politicians and weapons contractors actually started the war by building the Zorlon cannon to line their own pockets.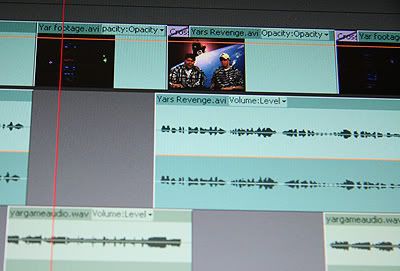 Above is a close up look at the editing system and our un-aired episode of Yars' Revenge!! We reviewed it and didn't even post it online in 2000.... primarily because we got cancelled first.
GREAT NEWS next week! I'll be posting a video blog and some new clips from
Classic Game Room: The Rise and Fall of the Internet's Greatest Video Game Review Show
. Its a documentary, but the funniest one you will ever see. Assuming you like Atari, beer and Nintendo of course.
A release date and the new updated packaging will be online soon. The new packaging is just like the old packaging except with a NES controller with a blinged out Game Room logo. Tru dat.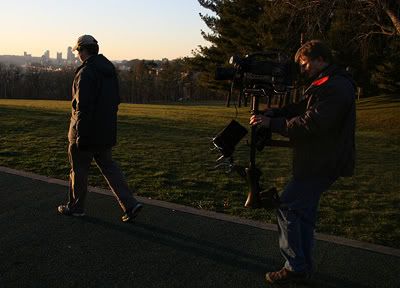 A behind the scene shot with the steadicam that we filmed a few weeks ago in HD... Stay tuned. More on Classic Game Room next week... so much more. In the meantime, here's another look at the video game reviews featured on the DVD.
Duck Hunt
for NES
X-Men
for Sega Genesis
Joust
for Playstation
Sega GT
for Dreamcast
Frogger
for Atari 2600
SeaMan
for Dreamcast
Missile Command
for Playstation
Perfect Dark
for N64
Yars' Revenge
for Atari 2600
Alien
for Atari 2600